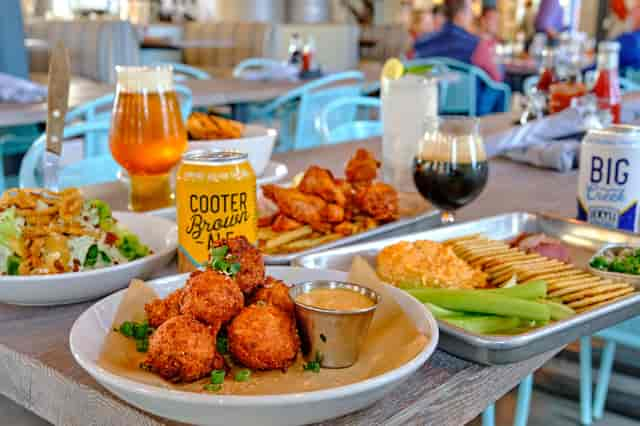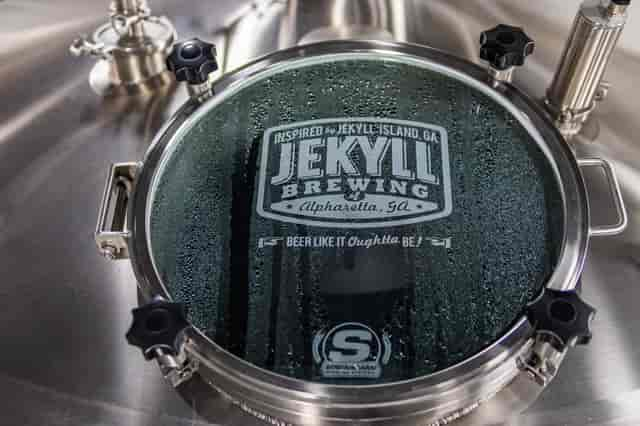 Beer & Cocktail Menu
Become a VIP
Receive updates on special events, new menu items, menu reviews, and more!
Beer & Cocktail Menu
Beer Menu
Beer On Tap at Alpharetta City Center
8-BIT REVIVAL| Style: Double IPA| ABV: 8.0%

pineapple, passionfruit, heavy citrus flavor
MIDNIGHT BUNNY | Style: Black IPA | ABV: 6.0%
floral hops, light roastiness

SOUTHERN JUICE | Style: IPA | ABV: 6.3%
light ipa, grapefruit and bright citrus notes
.
PINEAPPLE HABANERO HOP DANG | Style: IPA | ABV: 6.7%
classic ipa, sweet and spicy twist
ELEVATE SERIES (Juicy Juice edition) | Style: Hazy IPA | ABV: 6.0%
an eruption of pineapple, mango, and tropical fruit tones
MEXICAN CHOCOLATE | Style: Imperial Stout| ABV: 9.3%
ancho chiles, cocoa nibs, Jekyll coffee, vanilla
SEVEN BRIDGES | Style: Munich Helles Lager | ABV: 5.6%
medium-bodied, sweet, bready lager
COFFEE COOTER | Style: American Brown Ale | ABV: 6.0%
creamy, coffee, caramel, chocolate

BIG CREEK | Style: Marzen-Style Ale | ABV: 5.3%
medium bodied, sweet, bready lager
HOP DANG DIGGITY | Style: IPA | ABV: 6.7%
full-bodied, classic ipa, malty pine and sweet citrus balance
REDNECK CHRISTMAS STOUT | Style: Stout | ABV: 8.0%
mocha coffee, peppermint, rich malt body

MAY THE SCHWARZ BE WITH YOU | Style: Schwarzbier | ABV: 5.3%
easy-drinking, chocolate and coffee notes

BEE'S KNEE'S | Style: Braggot | ABV: 10.0%

51% honey, 49% malts- buzzin' like a bee
HARDLY WATER | Style: Spiked Seltzer | ABV: 5%
choose from: raspberry, peach, mango, strawberry, lavender, lemon
MEXICAN LAGER | Style: Lager | ABV: 4.8%
flavorful light lager brewed with noble hops and corn
TASTES LIKE FALL | Style: Amber Ale| ABV: 5.5%
graham cracker, pumpkin spice, cinnamon, vanilla
ERIN GO BRAUGH | Style: Irish Coffee Porter| ABV: 5.7%
coffee, a hint whisky, a warm hug in a can
LIFE IS BRUTIFUL | Style: Brut IPA| ABV: 7.3%
dry, white grapes, nelson sauvin hops, dank champaign ipa
____________________________________________________________________________________________________________
Cocktails
BLUEBERRY LEMONADE
vodka, blueberry, lemonade
THE KAREN/ CHAD
vodka & cranberry- made just the way you like it
options include, but not limited to: splash of pineapple, grapefruit, soda,
or OJ, 3 limes, 4 straws, lite ice, tall glass, salt/sugar rimmed, etc.
DADDY'S OLD FASHION
bourbon, angostura bitters, orange bitters, cherry, orange peel
PACK OF MULES
your choice of vodka, gin, or bourbon, ginger beer, lime juice
LUCY'S LEMON DROP
vodka, lemon juice, simple syrup
MR. MOJITO
rum, fresh mint, simple syrup, club soda
JEKYLL ISLAND ICE TEA
our southern twist on a classic American cocktail
BLOODY MARY
vodka, house made bloody mary mix, pickled vegetables, olive
ULTIMATE UGA
btequila, fresh-squeezed-daily lemon, lime & OJ mixed with agave and served over ice
EL CHAPO
our jalapeno margarita
like the name, a notoriously spicy import from Mexico
we use fresh jalapenos in this international favorite
(scared of the heat? try it Walter White style for a basic American version)
DESERT ROSE
tequila, agave, fresh lime juice, garnished with a hibiscus flower
JIMMY BUFFET
you'll think you are still on a beach! A margarita with a pina colada backbone
____________________________________________________________________________________________________________